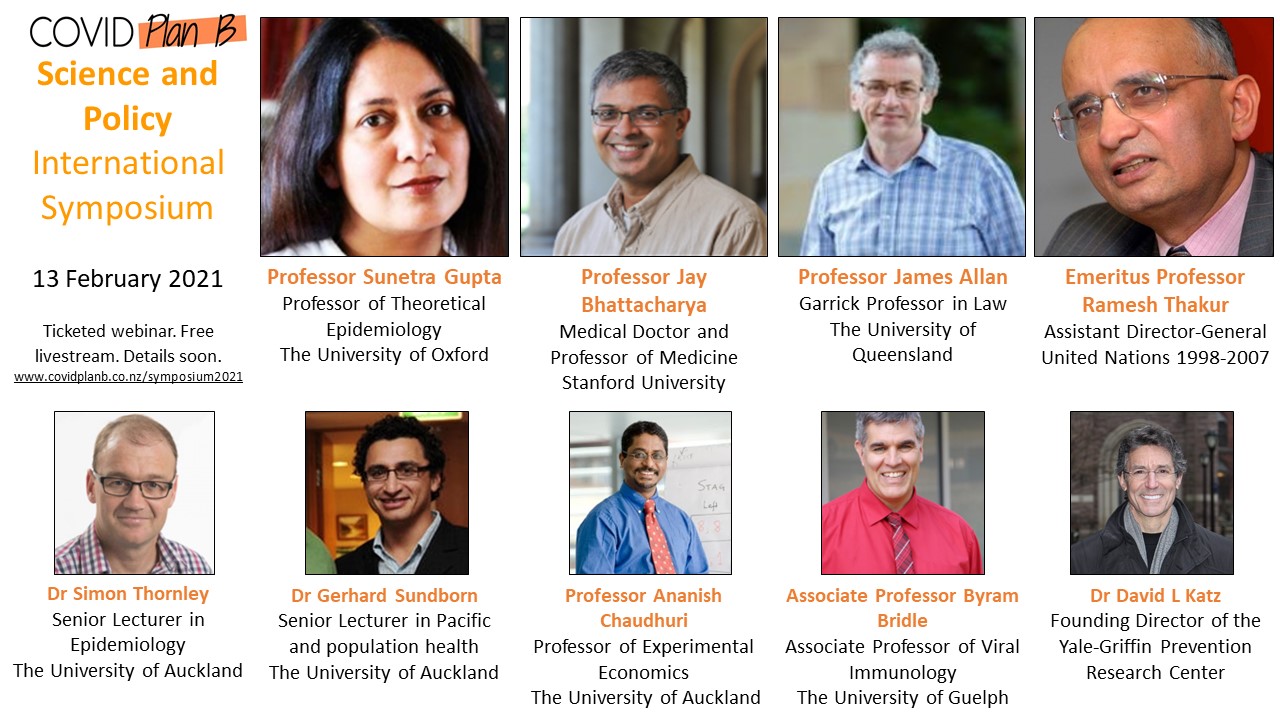 We held our second international Symposium on 13 February 2021.
You can see videos from the symposium at our YouTube channel here: https://www.youtube.com/channel/UC7mXnWFHi_hdnOIhTIPxBtw
The international line up of speakers included;
Sunetra Gupta, Professor of Theoretical Epidemiology, The University of Oxford
Ramesh Thakur, Crawford School of Public Policy, and former Assistant Director General United Nations 1998-2007.
Jay Bhattacharya, Medical Doctor and Professor of Medicine, Stanford University
David L Katz, Founding director of the Yale-Griffin Prevention Research Center.
Byram Bridle, Associate Professor, Viral Immunologist, The University of Guelph
James Allan, Garrick Professor in Law, TC Beirne School of Law and University of Queensland.
Programme